Recently, we shared free beta invites of Astrill. A new similar VPN service is here, of which we will be giving 20 free accounts to our readers.

ibVPN allows Internet users to surf the Web invisibly and securely without leaving a trace and without being tracked. Now you can surf Anonymously and protect you identity online. ibVPN is easy to configure and does not requires any app installation on your PC. Just setup a network and use it whenever required!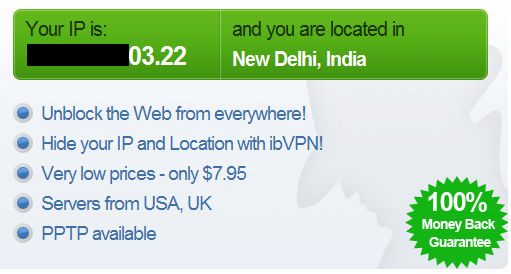 Benefits of ibVPN:
Access country specific sites like Hulu, Pandora, BBC iPlayer even while travelling
Hide your tracks from internet monitoring or web filtering applications
Protects your computer and network from hackers
Great for streaming and downloading
Unblock the web from anywhere
Bypass Internet censorship
Currently ibVPN includes US and UK servers.
Supports: All Windows OS, Mac OS X 10.2 & higher, and Linux.
GIVEAWAY – We are offering 20 Free accounts of ibVPN (valid for 3 months) which costs $19.95 each. To win the license, follow the rules below:
1) Tweet about this contest on twitter. Remember to leave a valuable comment below along with your valid email address and tweet status link.
2) If you aren't on twitter, then simply comment below and tell us why you need ibVPN.
20 Lucky Winners will be chosen randomly and results will be announced on Feb 08
Note: Please do not Spam! All comments will be moderated.
Update – This Giveaway is now closed. Check the list of 20 lucky winners below: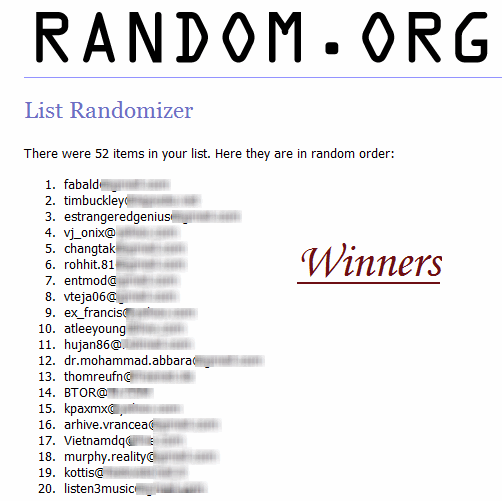 Winners will soon receive an email from ibVPN, containing the registration info. Thanks for participating.