You might find it uneasy to digest the range of exciting announcements from Google this week. So far, we've seen the launch of much anticipated Android 4.1 Jelly Bean, Google Nexus 7 tablet, Nexus Q, Chrome and Google Drive app for iPhone & iPad, Project Glass, new redesigned Google+ Android app and addition of new Events feature in Google+, followed by redesigned UI of YouTube for Android. Other interesting enhancements include the introduction of Offline Google Maps on Android, Offline editing for Google Docs, and the ability to remotely uninstall and update Android apps from Google Play.
If this wasn't enough, then there's one more thing waiting in line for all the webmasters and bloggers. Google has finally announced the launch of Google Analytics App for Android phones! The service shows detailed traffic statistics from your site and offers access to the analytics reports from the comfort of your Android device, anytime, anywhere. One can easily check any of the profiles linked to their account and view reports optimized for your phone.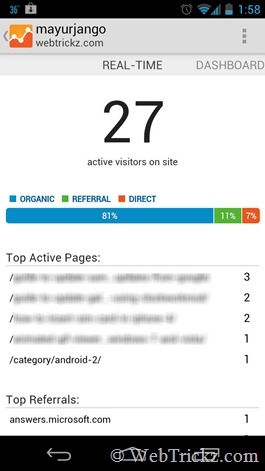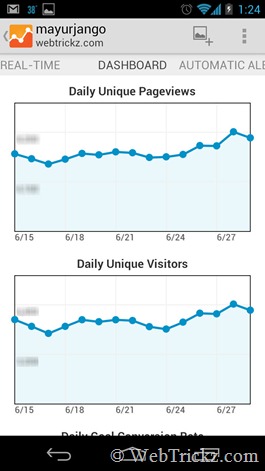 Simply swipe through the reports to see essential data for your sites – you can see real time stats, customize dashboards and intelligence events on your phone. There also an option to add new metrics to the dashboard and tweak the line chart settings.
Real-Time: See the number of visitors you currently have and a list of the pages (for websites) or screens (for apps) that are currently popular.
Dashboard: Monitor the KPIs and user metrics you care about the most. By default, you'll see your Daily Unique Visitors and your Goal Conversion Rate, but you can customize the dashboard to change which reports, metrics, or segments you see.
Automatic and Customized Alerts: Google Analytics detects statistical anomalies in your data and can send you an alert when something unusual happens. See either automatic alerts, or customize your settings to send alerts based on your own benchmarks.
Download Google Analytics App For Android [Google Play]