Google+ (Google Plus) app has been finally released for the most popular mobile OS platform "iOS". The official Google+ iOS App is now available for Free over at iTunes App Store for iPhone 3G, iPhone 3GS, and iPhone 4 (Requires iOS 4.0 or later). But the personalised Google+ app for iPad is not available yet.
Google+ for mobile makes sharing the right things with the right people a lot simpler. Huddle lets you send super-fast messages to the people you care about most. And no matter where you are, the stream lets you stay in the loop about what your friends are sharing and where they're checking in.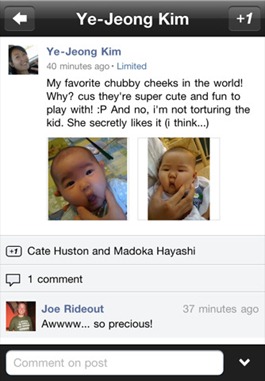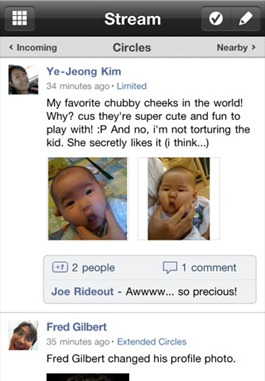 Features:
Circles let you share the right things with just the right people.
Stream is where you can get updates from your circles or see what people are saying about things nearby.
Huddle is super-fast group messaging for everyone in your circles.
Note: Google+ is only available for users 13 and older.
Download Google+ App for iPhone
Update: It seems Google+ iOS App doesn't even supports iPod touch. See the error I got while trying to install it via iTunes. 🙁