Google Translate Desktop Application [Portable]
Google Translate Desktop is a free and portable application, which allows users to easily translate between various languages right from their Windows desktop. With this powerful translation tool, users are able to write emails and documents in other languages, communicate with foreigners and read foreign articles easily.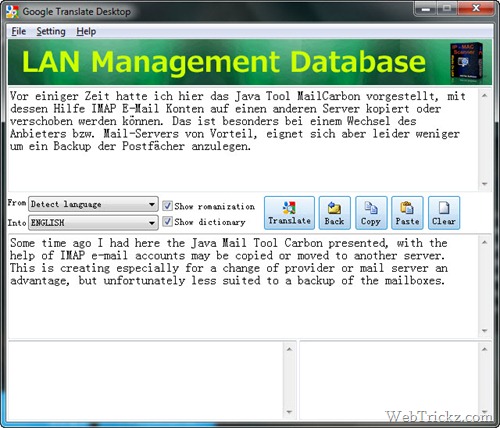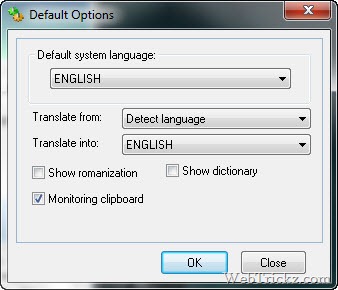 It can automatically detect and translate the text on clipboard. Users don't need to select the input language. You can save the translation result as .txt files. Requires Windows 2000/2003/ XP/ Vista/Win7.
Download Here (137 KB)