Google has updated its Search Engine Optimization (SEO) Starter Guide, now available in ten more languages. This is an official 32-page detailed guide on SEO from Google which covers important topics on SEO that are very helpful for new webmasters. The new version of guide has updated content and describes best practices for mobile websites.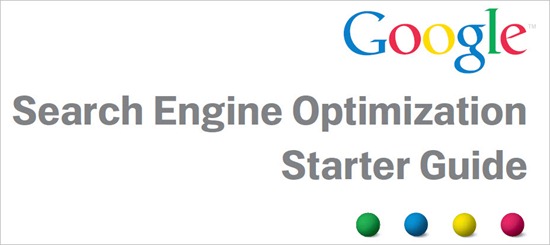 It discusses effective ways to optimize the SEO and content of site, thus to improve your sites' interaction with both user and search engines and make it easier for search engines to crawl, index and understand your content.
Table of Contents covered by Google's SEO guide:
SEO Basics
Create unique, accurate page titles
Make use of the "description" meta tag
Improving Site Structure
Improve the structure of your URLs
Make your site easier to navigate
Optimizing Content
Offer quality content and services
Write better anchor text
Optimize your use of images
Use heading tags appropriately
Dealing with Crawlers
Make effective use of robots.txt
Be aware of rel="nofollow" for links
SEO for Mobile Phones
Notify Google of mobile sites
Guide mobile users accurately
Promotions and Analysis
Promote your website in the right ways
Make use of free webmaster tools
Download Search Engine Optimization Starter Guide [PDF]
>> Do take this guide seriously if your site has been negatively affected by the recent Google Panda aka Farmer update, which Google reads as algorithmic improvement.