Here is a nice promotion which can provide you a 12 months activation code of F-Secure Anti-Virus 2011 for Free. Though, the offer is meant only for Facebook German users but you can also avail it using a simple trick. Follow the steps below to grab a free license:
1. Login to your Facebook account.
2. Open the Account menu, select 'Account Settings' and click the 'Language' tab (direct link). Select 'Deutsch' as primary language. (Don't close this webpage so that you can easily revert to your old language after receiving the license).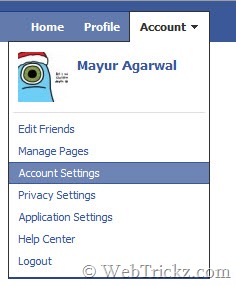 3. Now visit this promotion link. Click the "Gefallt mir" (Like) button.

4. Enter your name and e-mail address, click on the 'Abschicken' button. You'll instantly receive an e-mail containing the 12-months free license key.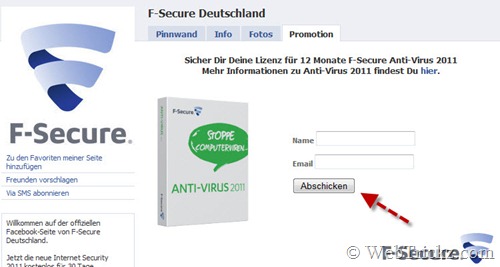 5. Download F-Secure Antivirus 2011 and activate it using the free license code.
Enjoy free security. 😉   Thanks Geekiest