Kaspersky is our first choice when it comes to security applications like Kaspersky Antivirus and Kaspersky Internet Security suite because they are the best in class. This certainly could be the reason that we barely see any promotional offers related to Kaspersky products. Luckily, one such great promotion is currently running that can easily offer you 1 Year Genuine license of Kaspersky Antivirus 2013 for Free.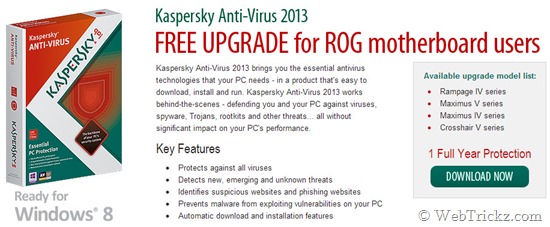 However, the promo is available only for users of Asus ROG (Republic of Gamers) Motherboards. Perhaps, if you choose to install the KAV promo setup on a system with Non-ASUS ROG motherboard then the setup will fail with an error message. But Kudos to Raymond.cc, who've discovered an amazing trick that lets everyone avail this offer on a Windows PC and that too without applying any cracks or illegal key. The process isn't so technical, just involves a bit of extraction and creating some folders. After following everything as stated, you can simply enjoy the Free 365 days license of KAV 2013. 🙂
Users who Don't have an Asus ROG motherboard, check step-by-step instructions for Activating Kaspersky Anti-Virus 2013 ROG with Free 1 Year License on ANY Windows system. (Source: Raymond.cc)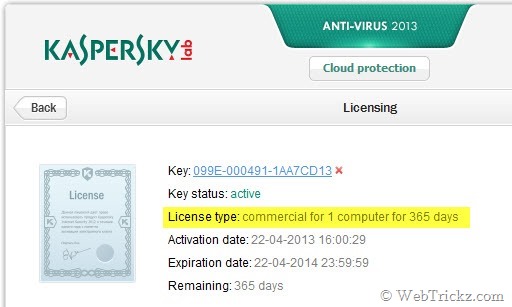 ~ We've tried the trick described at the linked blog and it worked like a charm. Hurry up and avail of this offer before Kaspersky gets notified and blocks this promo.