Sunbelt Software is offering a Free 1 year, 1 PC license of VIPRE Antivirus Premium to all #SunbeltSoftware Twitter followers who announce the launch of VIPRE 4.0. This is a one day only event and it is open to all Twitter users.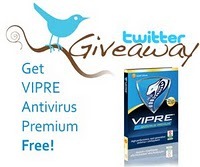 VIPRE Antivirus Premium is high-performance antivirus + antispyware software with an integrated firewall. It doesn't slow down your PC like other security products. The press loves it, and it's antivirus certified.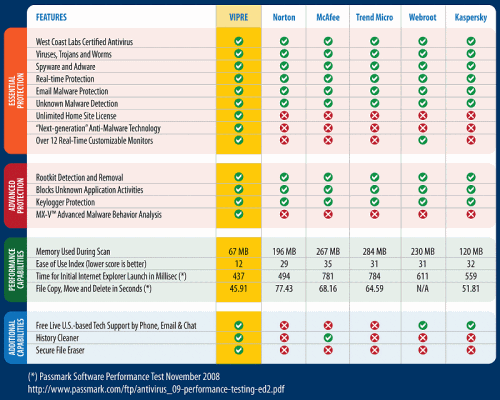 To get your Free VIPRE Antivirus Premium subscription, just follow these 4 easy steps:
Be a Twitter user
Follow Sunbelt Software on Twitter
Tweet the below announcement on your Twitter page.
@RT SunbeltSoftware #VIPRE 4 Released Today! Get the only antivirus that won't slow down your computer here: http://www.SunbeltSoftware.com
Email your Twitter username after you post the announcement and they will email you your free VIPRE Premium subscription (please allow 24 hours for VIPRE Premium licenses to be distributed via email). Send emails to:

[email protected]
This promotion is valid for today only, i.e. Tuesday March 2, 2010!