Here is a nice promotion for Facebook fans of Gorgeous Magazine in Malaysia, which can provide you a Free 6-months trial license key of Kaspersky Anti-Virus 2011. You just need to complete some easy steps to avail the free license, follow them below:

NOTE –
This 6-month trial license is only applicable to users who HAVE NOT used the Kaspersky Anti-Virus 30-day trial version.
If you have activated the 30-day trial version before, you can give the 6 month trial license to a family member or activate on a different computer.
How to get a free license code of KAV:
Visit the promo page at Facebook. Click the 'Like' button, Enter your Name and Email address. Click submit button, activation code will be sent to the email within 24 hours.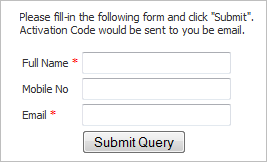 You must redeem/activate this license within the promotion period (March to August 2011). Check this link for detail installation and activation guide with screenshots.
via [Raymond]