We barely see any promotional offers for Kaspersky security applications because they're the best of all and thus don't need any aggressive advertising. Luckily, one such amazing promotion is currently running that can easily provide you a Free 6-months subscription of Kaspersky's best and most advanced security suite 'Kaspersky PURE 2.0'. You just need a Facebook account and your free 180 days Pure license is a few clicks away. Kaspersky PURE Total Security is a full-featured and top security software from Kaspersky that includes features of both Kaspersky Antivirus and Internet Security combined, plus a variety of other advanced functionalities to protect your privacy.
Kaspersky PURE 2.0 gives you our ultimate protection for PCs. It's the security solution for all of your family's PCs, identities, passwords, documents, photos, and more. In addition to our latest antivirus technologies, Kaspersky PURE 2.0 delivers advanced protection and management features – including the ability to manage every PC in your home, via a single PC. It's our most comprehensive, easy-to-manage PC security ever.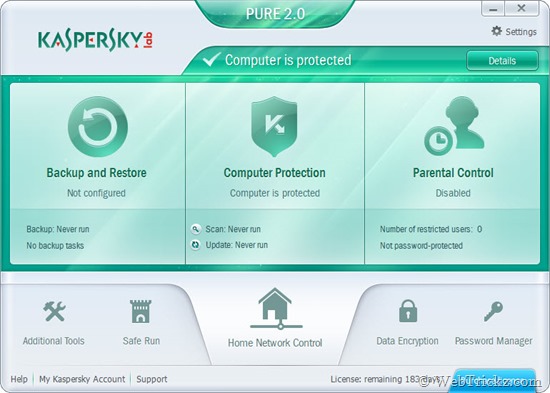 Features:
Hybrid Protection… the power of the cloud plus the power of your PC
System Watcher… protection from unknown malware
File Advisor… instant information from the cloud
Home Network Control… easy management of multiple PCs
Password Manager… convenient and secure
Parental Controls… safer for your children
Backup and Restore… protect precious files
Windows 8 Compatible*
~ Comparing Kaspersky PURE, KIS 2013, and KAV 2013.
Steps to Get Kaspersky PURE 2.0 Total Security Free 6 Months License –
1. Visit Facebook Security AV Marketplace. (Login into Facebook if not already)
2. Under the 'PC' section, scroll down, click 'Learn More' for Kaspersky Pure Total Security.
3. Click 'Like' to enable the 'Download Now' button. Then click download now and enter your valid email address on the next webpage.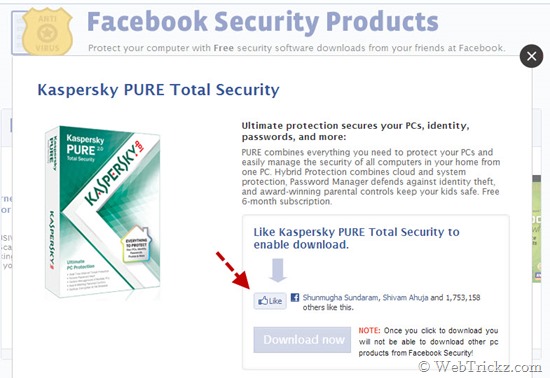 4. In a few minutes, you'll receive an email with your 6-months trial license key and installation instructions for Kaspersky PURE.
5. Download the program from the link provided in the email. Then install it.
IMPORTANT:  During activation, DO NOT click "Activate Trial Version" (If you select "Activate Trial Version", you will only receive a 30-day trial and you will not be able to activate the 6-month trial.) Click on 'Activate commercial version' and enter the key.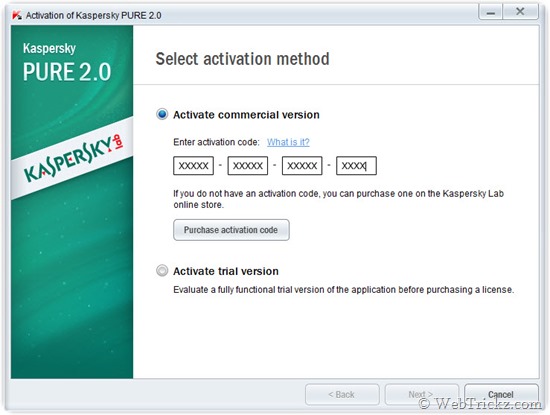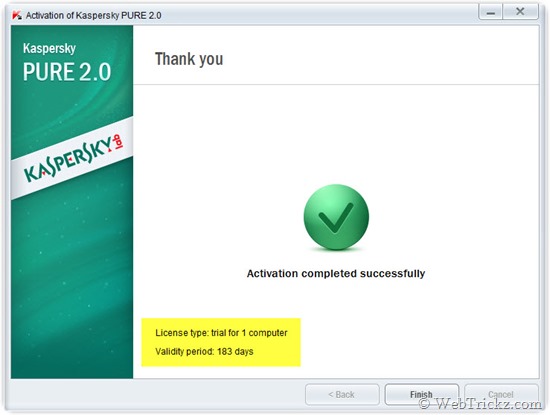 Enjoy the best in class security free for 6 months. 🙂