TuneUp Utilities 2011 is one of the best and most powerful tweaking and customizing application for Windows. It keeps your Windows clean, disables unnecessary programs and gives users the best system performance. TuneUp Utilities makes your system Fast, stable and offers the best tools to customize your Windows Settings & Appearance. Its 1-Click Maintenance fixes most of the registry and PC issues in a click. This great utility is meant both for novice and experienced users.
TuneUp is running a promotion which can easily provide you a Free full-version license serial of latest TuneUp Utilities 2011. It seems TuneUp is planning to launch the new 2012 version of TuneUp Utilities next month and that's the reason they're offering it for FREE.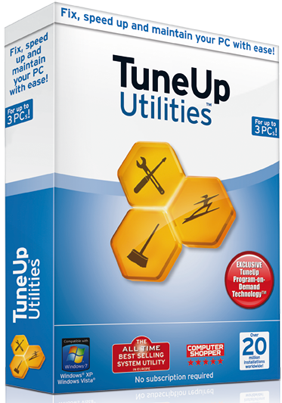 To grab a free license –
1. Visit this promotion page. Enter a valid email address, enter your name in Retailer, input captcha code and click on the 'Get product key' button.
2. A pop-up will appear where you need to enter the same email again to confirm.
3. Check your email inbox for the confirmation e-mail sent to you. Click the link in the email to obtain your personal product key for TuneUp Utilities 2011.

4. Download TuneUp Utilities 2011 and activate it using the license key received.
The product key works on English version of TuneUp 2011. Enjoy! 🙂
Thanks Raymond