Greenshot is a free and amazing alternative to paid screen capturing programs like Snagit. The program offers an easy way to capture screenshots, plus it has an inbuilt image editor like Snagit which is really useful and stand out from others.
One can capture 3 types of screenshots: Region, window and full screen capture easily using hotkeys. The tool just misses the option to capture full webpages. It offers options like 'Screenshot Destination' which provides 6 different ways to save a capture.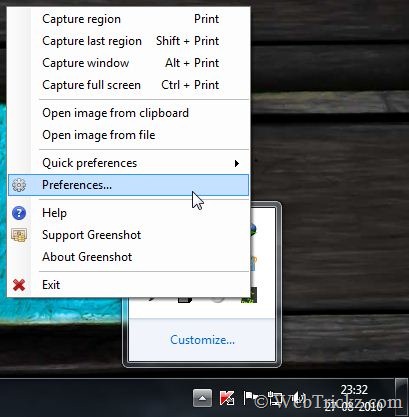 Greenshot Image Editor is best add-on of this program which lets you easily edit, annotate, highlight or obfuscate parts of the screenshot. By default, the captured image is opened with this editor. The editor has tools like selection tool, draw rectangle, ellipse, line, arrow, text box, crop, etc. You can also copy image to clipboard, e-mail or print it.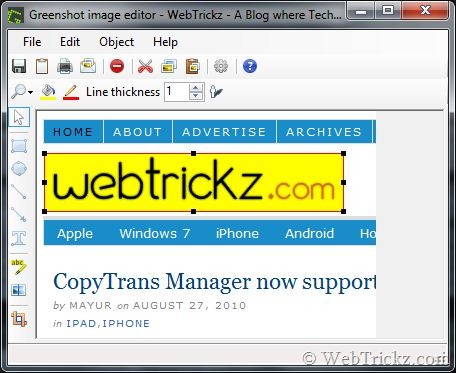 Greenshot's image editor is not meant only for screenshots. You can also open images for editing from a file or from clipboard, by right-clicking its icon in system tray. Images can be saved to 4 formats namely: JPG, PNG, GIF and BMP.
Do give this application a try, if you often capture screenshots.
Download Greenshot  (544 KB)