Alright, after months and weeks of eagerly waiting for the CM12s Android 5.0 Lollipop update here were are finally at the moment where Cyanogen has released the CM12 Lollipop and the OnePlus One will be the FIRST phone to receive the OTAs officially. Last morning Carl Pei, the CEO of OnePlus tweeted that the rollout would start soon as the ROM went thru certification.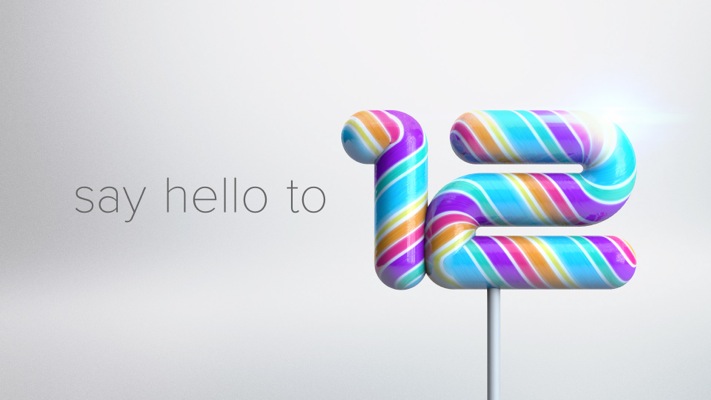 While there is no specific logic that we know of which is followed for the OTAs to be pushed, lots of Indians have received it as promised by Carl and Vikas the Indian GM of OnePlus. We know you would be very eagerly waiting for the update to arrive at your device but in case you are short of patience and want to go full throttle on the Android Lollipop you've been wanting to taste for so long, we have some good news for you! Using the following instructions, you can get your OnePlus One onto the CM12s, and believe us, it is a breath of fresh air with lots of improvements like App Themer and such. CM12s has adopted lots of things from the official Android Lollipop and folks who've been on the CM12 nightlies have been giving good reviews on it. Alright, enough of talking let's roll you down to the instructions.
Note:
Make sure your phone is charged
Proceed with extreme caution and follow each step correctly.
Back up all of your data (just in case, and always safe to be cautious than sorry!)
Guide to Update OnePlus One to Cyanogen OS 12 Lollipop OS using Stock recovery
Requirements – OnePlus One running stock recovery and stock ROM
Step 1: Download the official CM12s ROM for OnePlus One "cm-12.0-YNG1TAS0YL-bacon-signed.zip" from one of the mirrors below:
Step 2: Copy the downloaded file onto the device memory – suggest you copy it into the root folder
Step 3: Flashing the OTA using Stock Cyanogen recovery
1. Turn off your device
2. Reboot into stock recovery – Press and hold the Power+Volume Down rocker and release once you see the OnePlus logo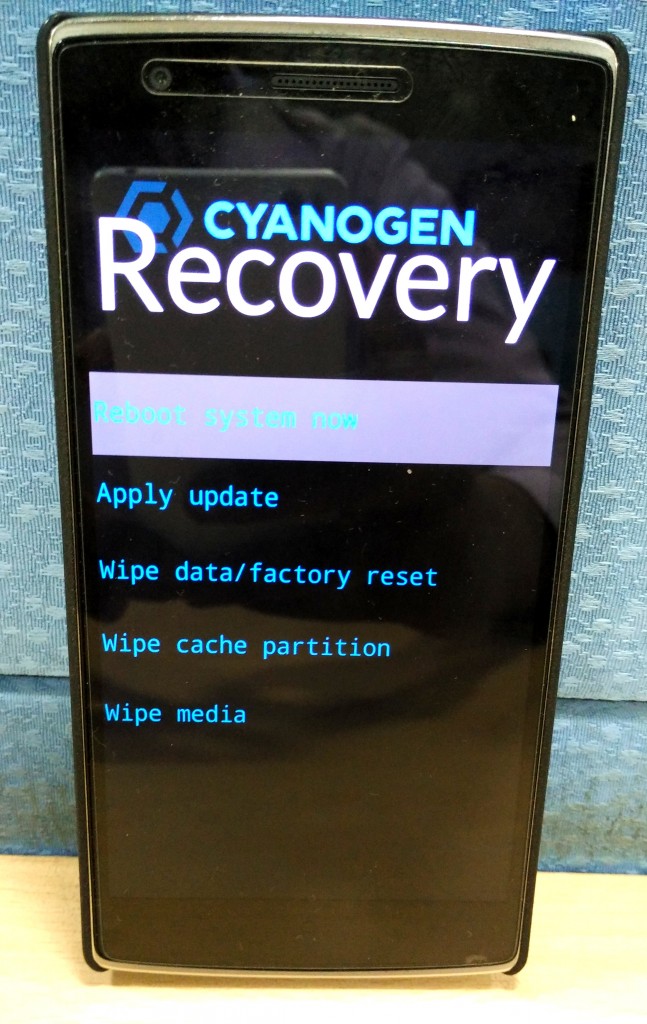 3. Select Apply Update (Tip: Use volume buttons to navigate and Power key to select)
4. Select Choose from internal storage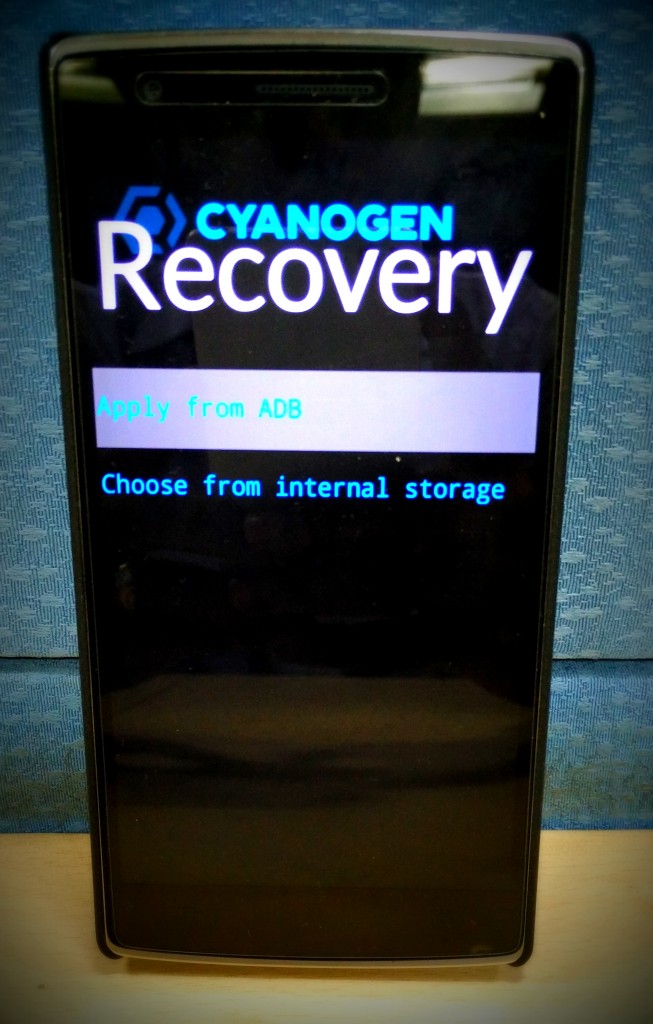 5. Select '0/' which is the internal storage
6. Select the file "cm-12.0-YNG1TAS0YL-bacon-signed.zip". The ROM will be flashed and you should be seeing the Android Bot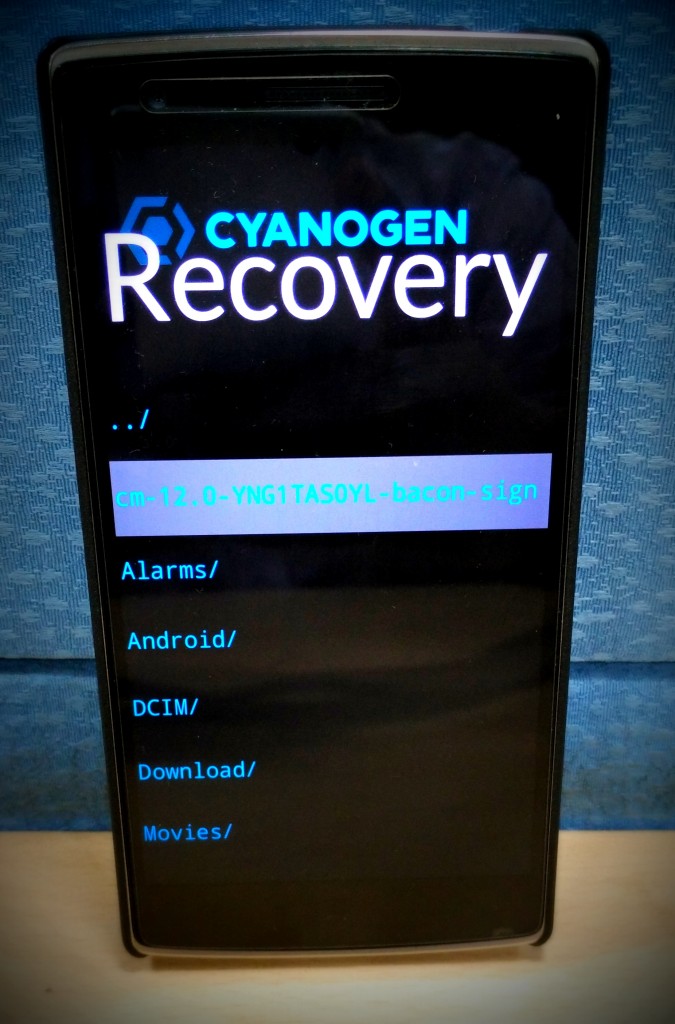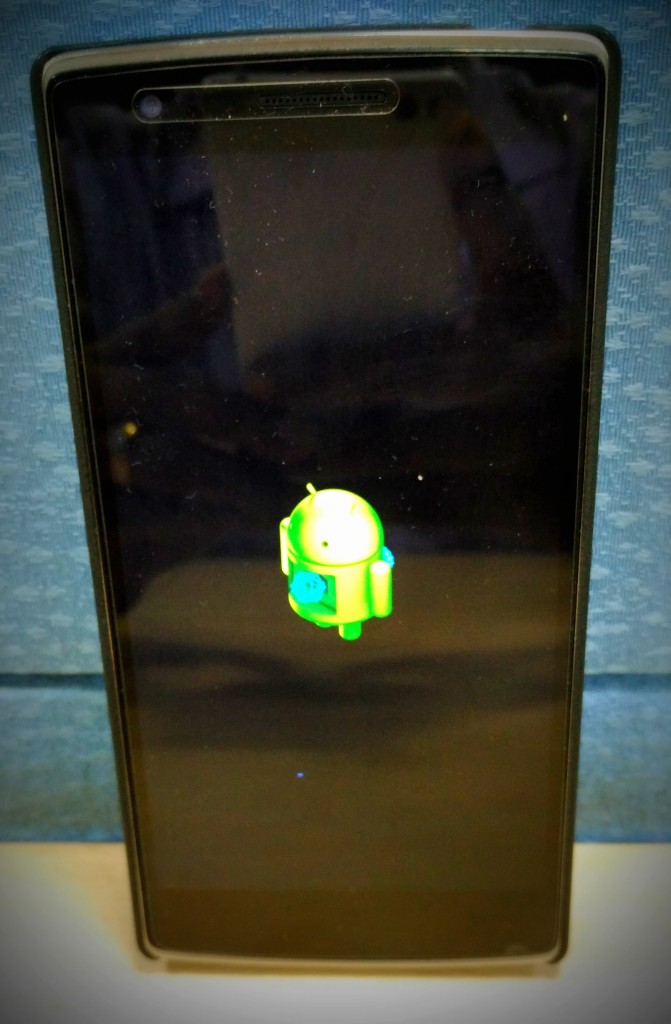 7. Once installation is over, go to the main page and 'wipe cache partition.'
8. Then select Reboot system now
Once booted, you should be seeing the new Cyanogen logo – Voila! you're now on the CM12s Android 5.0.2 Lollipop OS on your OnePlus One.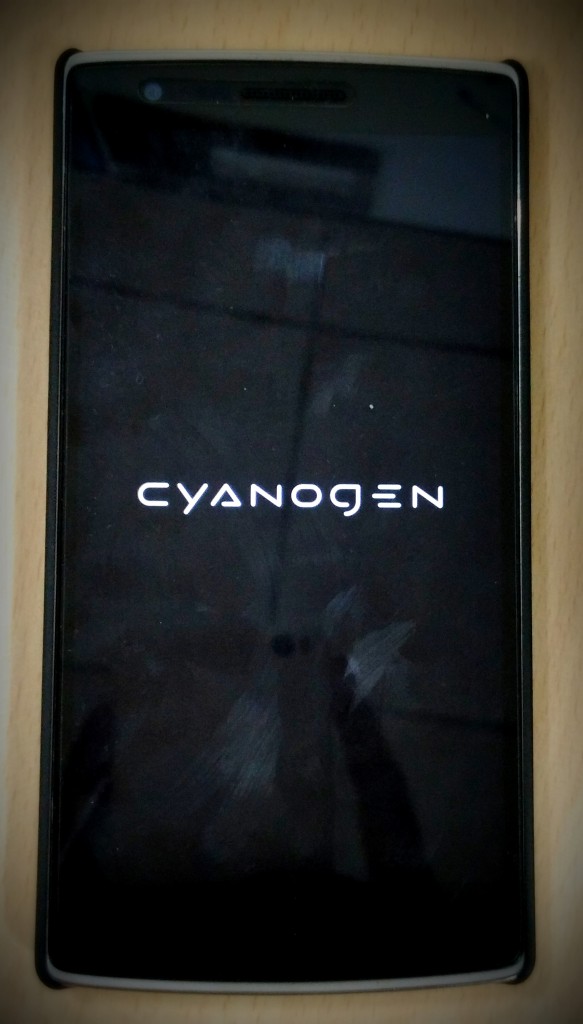 How to Update OnePlus One from Oxygen OS to Cyanogen OS 12 using TWRP
A lot of OPO users are confused as to whether it's possible to update to CM12 from Oxygen OS using TWRP recovery or not. In case you use the wrong file or firmware you may brick your device if you're upgrading from Oxygen OS to CM12s. But the below procedure lets you directly flash CM12S from Oxygen OS without the need to downgrade to CM11s first. Follow the steps carefully:
Note: The below method will WIPE all your apps, settings, contacts, messages, etc. but the data on your internal SD won't be affected. So, make sure to take a backup.
It is meant for OnePlus One users who are currently running Oxygen OS and want to update to the official CM12 ROM. (You can use it if you've CM nightly or any other custom ROM installed as well.)
Requirements – Unlocked Bootloader with latest TWRP 2.8.6.0 custom recovery installed
1. Download CM12 Full ROM. Official Link – http://builds.cyngn.com/cyanogen-os/bacon/12.0-YNG1TAS0YL-bacon/2263178b74/cm-12.0-YNG1TAS0YL-bacon-signed.zip
2. Transfer the file to the root directory of your phone's internal storage.
3. Reboot into TWRP recovery – Press and hold the Power+Volume Down button simultaneously and release once you see the OnePlus logo.
4. If running Oxygen OS – Select Wipe > Advanced Wipe > Select "Dalvik cache, System, Data and Cache". Then swipe to wipe.
If updating from CM12 nightly –  Select Wipe and then 'Swipe to factory reset.'
5. Go back to the Home screen, select Install and then choose the "cm-12.0-YNG1TAS0YL-bacon-signed.zip" file that you transferred in step #2. Then Swipe to flash.
6. Once installation is over, Reboot System.
That's it! Wait for a while to let the phone boot for the first time with fresh-looking CM12 OS. 🙂
Here are a few screenshots:
Here are the AnTuTu scores – we are happy to report that the scores are 2-3K more than what we got on the CM11 44s which was around 45-46K range for our device:
We will be using the device for a week or two and come back with details on performances like battery, gaming, and the overall UI. Stay tuned! In the meanwhile, if you have any questions do let us know. 🙂
Also Read: How to Unbrick and Restore OnePlus One to Cyanogen OS 12 Stock Firmware [Fastboot Method]