Most companies provide file hash values (SHA-1) for their software, so you can be absolutely assured that your download exactly matches the source file.
HashOnClick is a free and very simple to use file validation utility. It quickly and easily provides information to compare hash values side by side, to make sure the data in one file exactly matches (or not) with another file.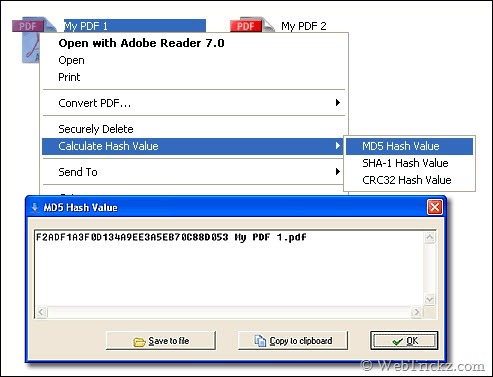 HashOnClick shows the MD5, SHA1 and CRC32 file hash values, which are mostly used to verify and check the files. It integrates in right-click context menu which makes it easier to use.
An SHA-1 hash value is a 40-character string that identifies the contents of a file. If two files have the same contents then it's guaranteed they will have the same SHA-1 hash value.
Download HashOnClick   [ Supports All Windows]