Most smartphone users, specially travellers are concerned about the battery backup of their device and want a good battery life. If you've an Android device or are planning to buy one, then you can easily figure out: How long Battery lasts on your Android phone.
Android OS has an inbuilt feature that tells the battery status (% charged), the battery usage indicating various services, and the total uptime since it was last unplugged. If you connect your phone to computer via USB, then it is also comes under charging.
To Check the Battery Life of Android phone, just go to:
a) Settings > About phone > Battery use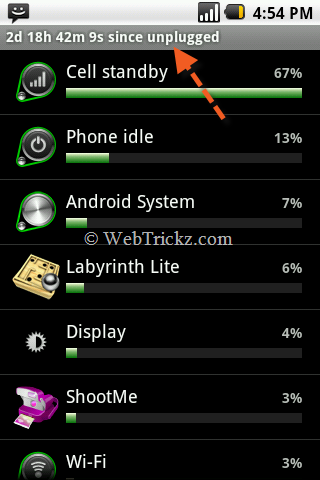 Now note the time since device was unplugged from a power or charging station. It also shows the amount of battery (in %) as consumed by different services of the phone.
b) Settings > About phone > Status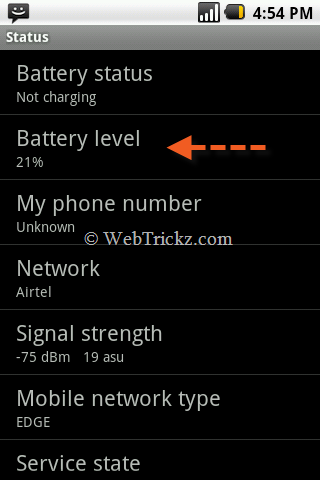 This tells the battery status (charging or not) and the remaining battery level in %.
I've tested this on a phone running Android 2.2 Froyo. Hope you all found it useful. 🙂