If you want to check the CPU and memory usage on your Ubuntu system, then below is an easy way to it.
To check, just open System >Administration >System Monitor from the top navigation bar shown on your Ubuntu desktop.
Under System monitor open the Resources tab to see the consumption of CPU and memory in real time.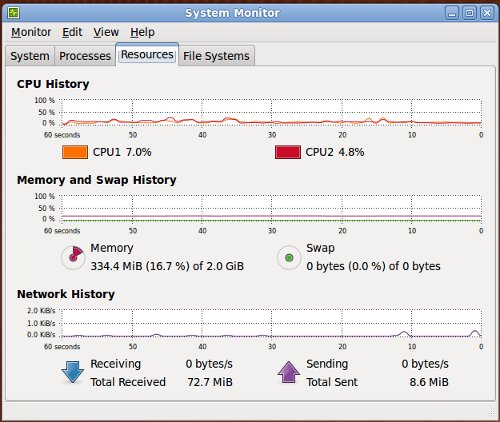 You can also see the memory consumed by various individual process in Ubuntu.
To see this, open Processes tab under System monitor. In menu bar go to 'View' option and select 'All Processes' option. Now all the processes will be listed along with their consumed RAM.
Hope you find this tip helpful!