Mostly all download managers integrated into browsers show the downloading speed of a file but the case is not the same with the download manager in Internet Explorer 9 Beta. IE9 download manager shows the percentage of downloads completed and time remaining but misses the download speed option, which most users may prefer to see.
If you want to see the file downloading speed in IE9, then just place your mouse cursor over the download completion percentage. This will show you the actual speed of download and let you examine if the speed is coming as per your Internet connection plan or if you're downloading files from the best mirror.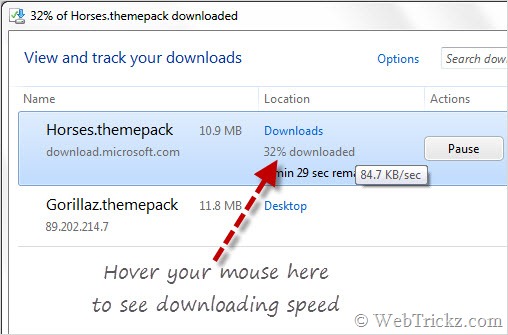 IE9 developers must add the option to show speed like other visible parameters.
Hope you found this tip useful. 😀