After formatting your Windows or Mac computer, all the iPhone or iPod touch applications are lost which are saved by iTunes on your system. Most users think, using 'Backup' option in iTunes will save their apps to PC but that's not true. Backup only saves the settings, contacts, notes and Camera photos.
To Transfer and Save the Apps from your iPhone, iPod touch or iPad to computer, follow the easy tutorial below:
1. Connect your device and launch iTunes.
2. Choose your idevice from Devices menu in iTunes. Right-click your device and select the Sync option.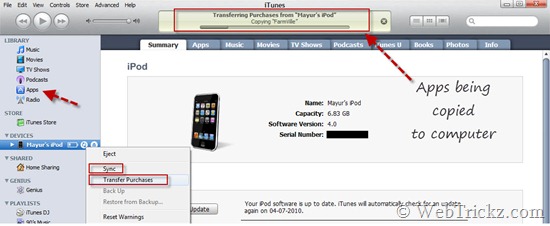 3. A dialog box will open as shown below. Select "Transfer Purchases".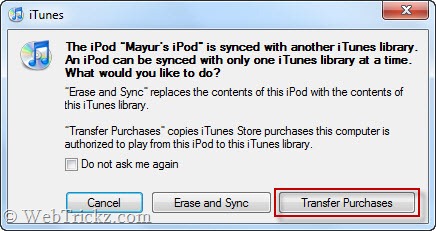 Authorize your computer if iTunes asks.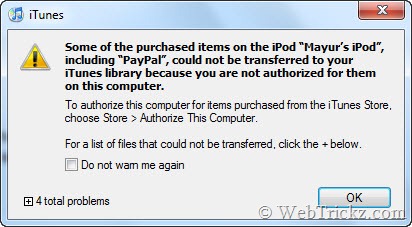 Alternatively, you can directly select 'Transfer Purchases' option from right-click menu.
4. Now all your idevice apps will be copied to your computer. Also, Apps menu can be seen under Library in iTunes.
That's it. Now your Apps are backed up and saved on your computer. Enjoy!
See: Where does iTunes Save iPhone/iPod Touch/iPad Apps on Windows & Mac