Today, I'll tell you How to select custom wallpapers and rotate them automatically in Windows 7. You can now shuffle your desktop backgrounds without using any software or tool.
I've created a video which tells how to perform this task easily. Watch below:
Just select the various wallpapers using Ctrl+mouse and "Set as desktop background" anyone of them. You can decide the rotation time and save it as theme under 'Personalization'.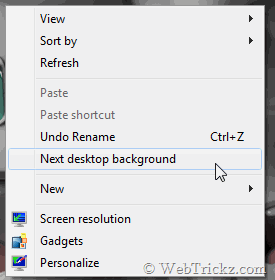 To change the wallpapers on your own, right-click on desktop and choose 'Next desktop background'. That's it.