You might want to temporarily appear offline in Facebook to keep away from chat messages and unnecessary pings. Like Gmail and Yahoo, you can easily appear Invisible on Facebook chat and continue browsing Facebook without any disturbance.
To Appear Offline on Facebook, just open the 'Chat' box and click on the Options button. Now select the 'Go Offline' option to appear as invisible on facebook. The new chat notification sound feels noisy but you can turn it off too, by unchecking the option named 'Play sound for new messages'.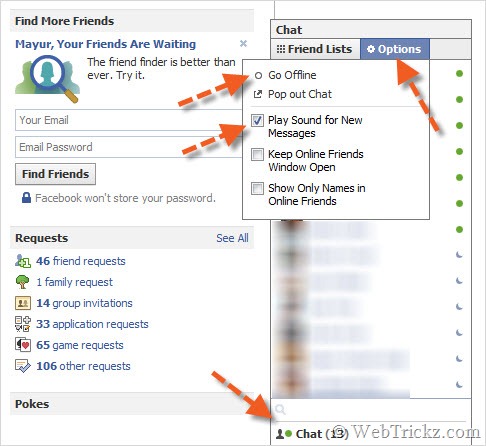 Just click on the Chat window anytime to appear back online on Facebook.