Offline updates comes in handy when updating many computer systems with the latest antivirus definitions. This also eliminates the need to download big updates again (after a format) and can be used to update PC's without Internet access.
Kaspersky Updater is an official utility by kaspersky, which allows users to easily download and save, databases and program modules to their PC for offline use. The latest version supports all versions of Kaspersky Antivirus & Kaspersky Internet Security.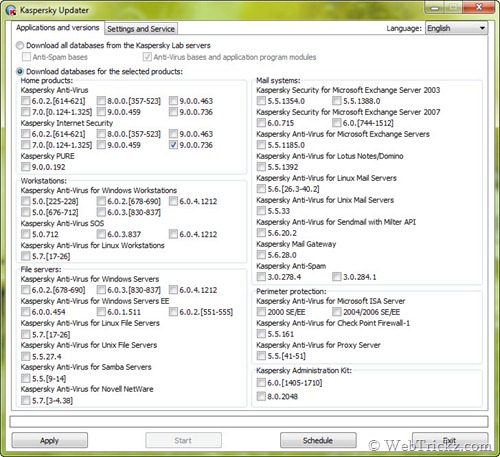 How to Use?
Download KLUpdater and extract it to a folder. Run the file KasperskyUpdater.exe inside the folder. Select the desired product version, click Apply and Start.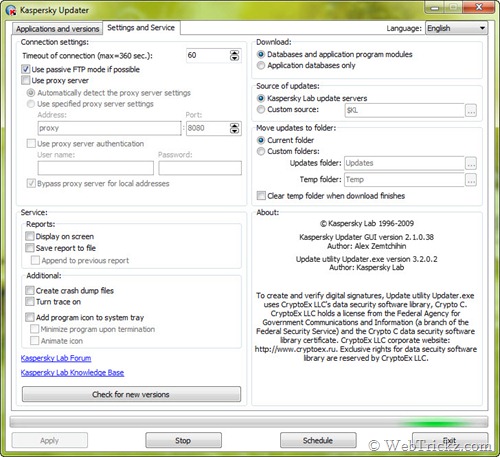 By default, the updater saves the application updates in its own folder. Though, users can define a custom path where to save the updates, by making changes under Settings and service. Don't forget to click the Apply button.