Cloud Computing is among the recent technological innovations that has revolutionized the computing sector. However, many people still do not understand the benefits that this cloud technology can drive to their small businesses. Generally, cloud computing provides an avenue through which individuals can access powerful software applications from the web. They can then use them in internal networks physically located within their proximity. The most applauded applications include online data backup, hosted email systems, and software as a service (SaaS). People who use this technology also have their Internet Protocol (IP) hosted phone services (Hosted VoIP) among other benefits.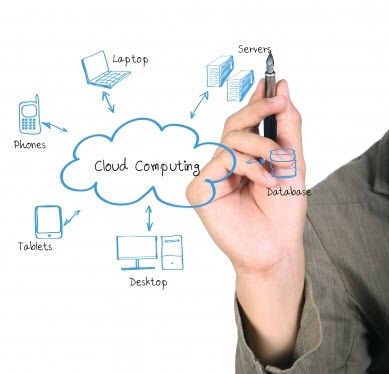 [Image credit: scottchan]
Basic Preconditions before Establishing a Cloud Computing Environment
People have to conform to some basic preconditions before creating a cloud-computing environment. Organizations that plan to develop a cloud-computing platform should first analyze their Information Technology (IT) infrastructure. For instance, they should look at various IT facets such as their data center, networking systems, storage resources and the overall capacity of their IT applications. Generally, by aligning such infrastructure, they should be able to determine whether their platform conforms to the minimum requirements for efficient performance in a cloud-computing environment.
Secondly, protection is a major attribute of a good cloud computing architecture. Therefore, organizations that want to create decent environments should comprehend the individual requirements of all applications that they will use in a cloud-computing environment. As a result, they will be able to make informed decisions when choosing a cloud platform. The right cloud-computing platform should enhance the performance and reliability of their applications. This is only possible if the platform complements the application requirements.
Principally, individuals should make sure that their environments outsource their network servers, and other applications form third party centers. As a result, they will pass down the maintenance and uptime costs to hosting data centers while they enjoy seamless computing.
Considerations for Businesses that Want to create a cloud Computing Environment –
1. Security
Data security is a key attribute that people must keep in mind when creating cloud-computing environments. For instance, they should understand how segmentation of multi-tenant or shared environments occurs to avoid customer overlap. They should look at the safety of their hosts' storage platform and other attributes such as networks.
2. Manageability
Organizations should understand their roles and the roles of their service providers. For instance, they may not get administrative assistance from some public vendors. Therefore, organizations should determine whether they are in a position to carry out these duties or if they have to outsource from other cloud vendors.
3. Performance
The level of performance of a cloud environment should be directly proportional to a company's infrastructure demands. Therefore, people should determine whether they cloud environment that they are using or that which they intend to use will cater for these demands. They can ascertain this attribute by regular testing and troubleshooting.
4. Compliance
People should know where their cloud hosts will keep their data. They should also understand how, and who will interact with their data. Understanding these areas of compliance will enable them to audit their host's regulations and standards and select those that they can tolerate.
People who consider these key attributes can create good environments and benefit from their cloud computing ventures. They will experience faster internet speed at lower costs. This will improve the productivity of the businesses and present them with higher profits.
Author Bio:

Biljana is a writer and a blogger exploring the server solutions available and publishing useful tips and advice on how and why cloud solutions may be beneficial for businesses.