If you've recently updated your MAC to OS X Lion and are using Google Chrome browser, then you must have noticed a full-screen mode icon at top-right corner of it which is also present in several other apps. Chrome for Mac hasn't got full-screen functionality yet but Lion seems to have done the needful but with a glitch. Yes, you can of course run Chrome in full screen window on 10.7 Lion but the Esc button doesn't exits the full-screen and the only way that seems to get back to normal screen is to Quit Google Chrome which you would hate to do.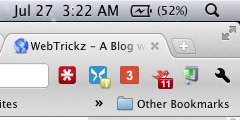 Well, there is a keyboard shortcut to bring Chrome out of Full-screen on Lion. While in full screen, press the key combination Cmd+Shift+F to switch Chrome to normal screen mode. Alternatively, place your cursor at top to show up Menu bar for Chrome, open View and select 'Exit Full Screen'.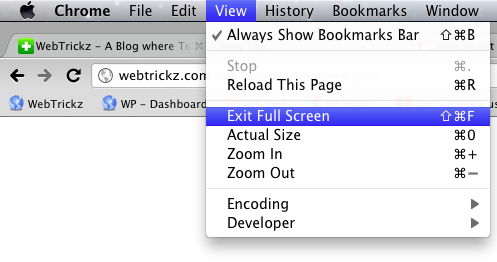 We hope Chrome team soon integrates this nifty feature properly to Chrome.