Google provides a tracking number which publishers can use to track their Adsense check shipment & delivery status. The Tracking code is mostly updated few days after adsense payment is issued. Most webmasters & bloggers aren't aware of where to find this code!
To locate Adsense check (Cheque) tracking number, just login to your Adsense account. Open 'My Account' tab and click on 'Payment History'. Now click the 'details' link of the latest payment issued to you. You'll now able to see Payments details which also includes the Tracking number.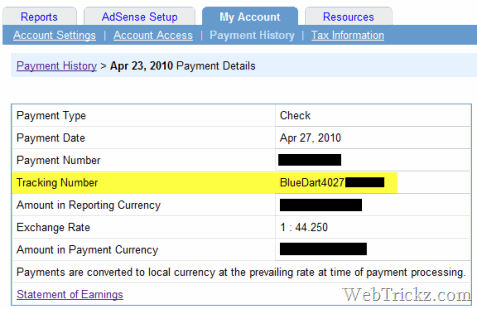 To Track Adsense check, visit Blue Dart website and enter the desired tracking code in the Waybill box. There you can see Status updates of your shipment.
Hope you got the right way now 😀