It is advisable to determine the CPU socket type of your motherboard before proceeding to upgrade to a latest processor. For example: Latest CPUs like Intel Core i3, Core i5, Core i7 processor requires a motherboard with LGA 1156 socket and are not supported by boards having Socket 775 LGA.
CPU socket or Processor socket is located on motherboards of desktop and server computers, which is specially designed to house a supported CPU (processor).
There is an easy way to determine the Processor socket type of your motherboard. Download SIW Portable and run it. Click the Motherboard link located under Hardware menu and check the Cpu Socket listed there.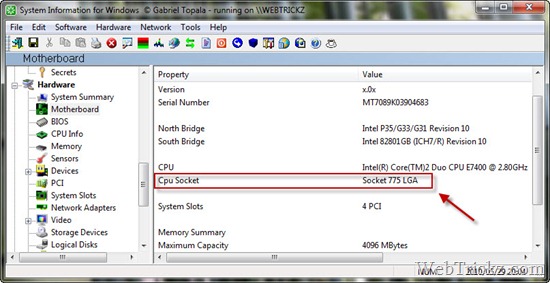 Hope you find this post useful.