How to find Friends Invisible on Yahoo! Messenger ?
Yahoo messenger is a popular chat client used by most people. I'm listing out 3 free services which can tell you the real status of your friends on yahoo.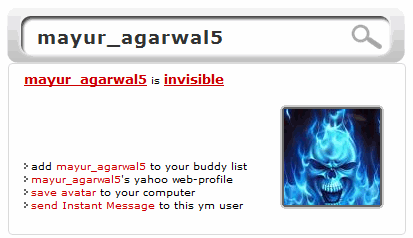 These services tell whether a user is online, offline or invisible. Just enter the yahoo email id of your friend and easily know his availability status.
It is a smart way to catch users who become invisible and don't want to chat 😀