Few days back, WebTrickz (Self Hosted WordPress blog) started showing blank white pages when opening the index or home page and 404 error pages when opening any single post. If your WP blog is having a similar issue, then don't panic because I've found an easy way to fix this problem.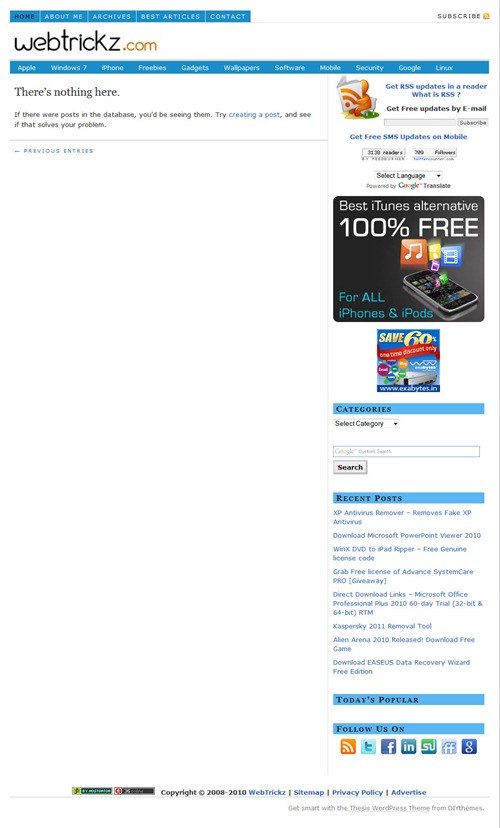 First, make sure you've a backed up your blog database. Deactivate all Plugins and see if the issue is resolved. If this doesn't works then follow the below tutorial:
Recommend Trick – I've tried it myself 2 times and it worked great.
To fix this issue, Login to your blog Cpanel (Control panel). Open the 'My SQL Databases' entry located under Databases box in cpanel.

Under Modify Databases, open drop-down menu of Repair DB: and select your blog database.

Click 'Repair DB' button and wait for repairing process to be completed.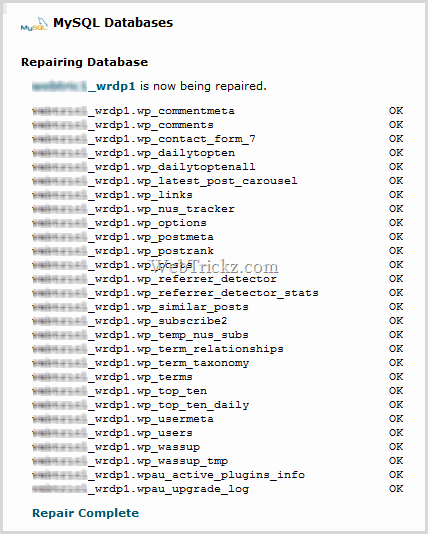 Now open your blog and it must be working fine. 😀