Those who have switched to the final build of Firefox 4 might have noticed a slight change in font style aka change in font rendering, making it difficult to read the content. This happens when Hardware acceleration is enabled, thus enhancing font via ClearType and causing the text to appear slightly blurred and light in color. However, there's an easy way to disable this feature and retain the old font/text style back in Firefox 4.
Compare the screenshots below to see the difference: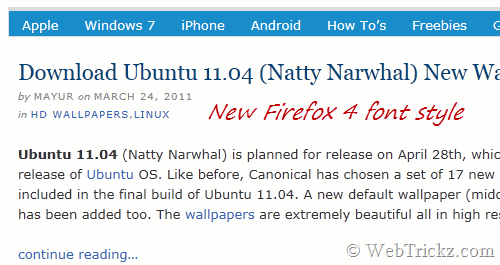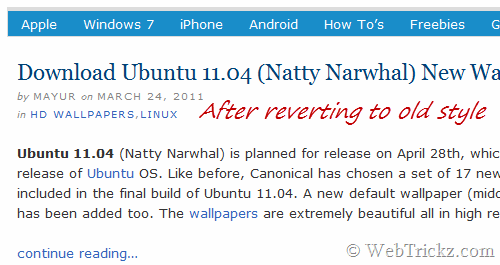 To disable Hardware Acceleration and get the old font appearance in Firefox 4, press the Alt key, select Tools > Options, open Advanced tab > General. Now uncheck the box "Use hardware acceleration when available". Select OK and restart browser.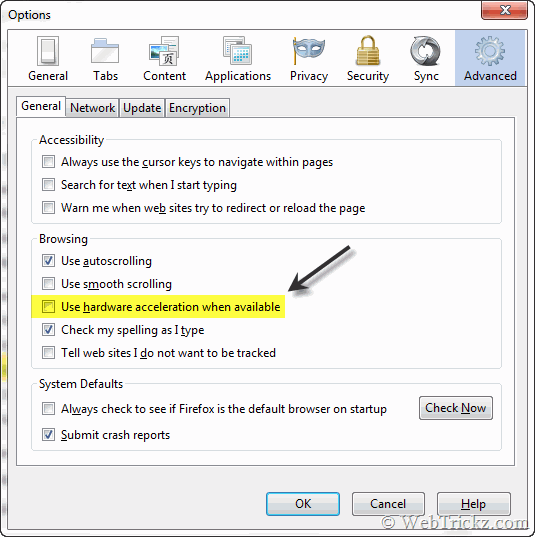 Voila! Open any site and you will notice the old text look. 🙂
Thanks Technospot