iPod Touch doesn't shows the battery left level in percentage on status bar and Apple has its own reasons for it. You can easily get the Battery Level Percentage on your jailbroken iPod touch.
To jailbreak iPod touch, check this tutorial.
Follow the Steps below to Get Battery Level Percentage on iPod touch 2G/3G –
1. Open Cydia, tap the Search tab and search for 'SBSettings'.
2. Install SBSettings app. Now open Settings where you'll see SBSettings. Click on the 'More' icon. Open System Options and Turn ON the 'Numeric Battery' option.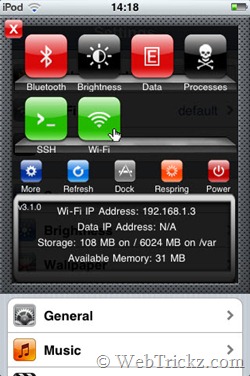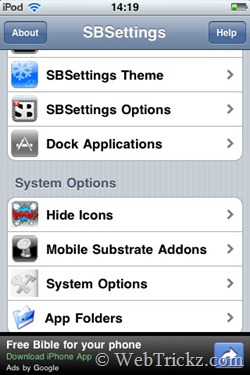 The battery level in percentage (%) will immediately appear next to battery status icon.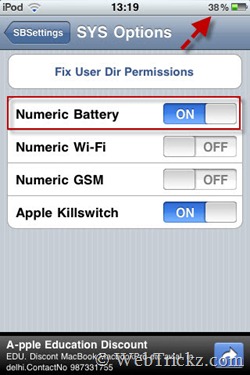 SBSettings is a useful app to make other tweaks and easily access device settings.
Note: SBSettings doesn't adds any icon on home screen, you can access it by swiping the status bar (top bar) on your iPod touch.