Apple has finally opened the App Store publicly for all Mac OS X users. Mac App Store is very similar to the iTunes App Store, where you can choose from thousands of Apps and can easily download and install them on your Mac in a few clicks.
With the Mac App Store, getting the apps you want on your Mac has never been easier. No more boxes, no more disks, no more time-consuming installation. Click once to download and install any app on your Mac. The Mac App Store is now available as a software update for any Mac running Mac OS X Snow Leopard.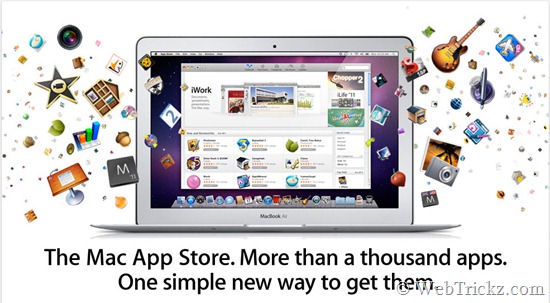 Users can browse Mac apps by categories, such as games, productivity, music, and more. Or do a quick search for something specific. You can use the same iTunes password that you use to buy music and apps on iPad, iPhone, or iPod touch.
The Mac App Store has been included with the latest Mac OS X v10.6.6 Update, released today only. The 10.6.6 update is recommended for all users running Mac OS X Snow Leopard and includes general operating system fixes that enhance the stability, compatibility and security of your Mac.
To get App Store on Mac OS X, just download and install the Free Mac OS X v10.6.6 update. After updating, you'll find a new icon of the Mac App Store in the Dock.