How to install all your jailbroken apps on iPhone OS 3.0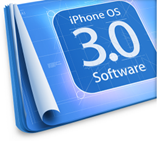 If you have recently updated to iPhone OS 3.0 by jailbroken method, then you might notice that your unofficial iphone apps (jailbroken apps) have stopped functioning.
That's because these apps require a patched version of MobileInstallation file on your iPhone.
Follow the steps below to patch the mobileinstallation file on your iPhone:
1. Go to "Cydia".
2. Click on "Manage" tab on the bottom.
3. Now click on "Sources".
4. Click on "Edit" and then on "Add". Type "http://cydia.hackulo.us" as the URL and click on "Add Source".
5. Cydia will now automatically update your sources with a series of automated steps.
6. After installation is completed. Search for "AppSync" in Cydia and install it. This app will automatically patch your mobileinstallation file.
Now, you can install all of the jailbroken apps on your iPhone OS 3.0 😀
Hack Tip  [via]  Redmond Pie