OS X Lion (v10.7) has been finally released, the upgrade is now available for download at Mac App Store for $29.99. The Lion upgrade has a pretty hefty size of 3.49 GB which can be downloaded only through Mac App Store. Although, you have the option to download the latest upgrade from a Apple retail store but this makes it cumbersome if you want to install Lion on your other Macs or systems with no broadband access, thus to prevent downloading the same upgrade for other Macs individually.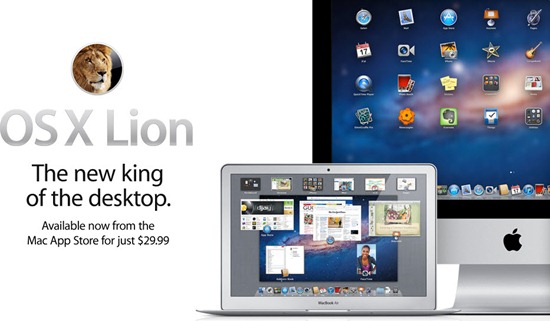 There is an easy way to overcome this problem – just Create a Bootable DVD or a USB Flash drive to Install Mac OS X Lion on multiple Macs without any hassle. OS X Daily has recently shared a perfect step-by-step guide which allows you to simply perform this task, just follow the steps carefully as suggested in their post. Check the links below:
Note: After upgrading, Lion deletes the installer file automatically from the Applications. So, perform this task before running the Lion upgrade or make a copy of the installer to some other place on your Mac.
– How to Create & Burn a Bootable Mac OS X Lion Install DVD
– Make a Bootable Mac OS X 10.7 Lion Installer from a USB Flash Drive
– How to Burn Your Own OS X Lion Install DVD or USB Drive [Lifehacker]
Before proceeding to install OS X Lion, make sure your Mac is compatible and running Mac OS X 10.6.6 Snow Leopard or higher.