Facebook users can now login to Facebook, using their Google, Yahoo and OpenID accounts. You need to link your other accounts with Facebook in order to use this.
To link your existing account with Facebook, login to Facebook >Settings >Account settings. Under My Account >Settings you will find an entry as Linked accounts, select change.

Now, choose the desired account from the drop box which you want to be linked with your Facebook account. Then click on Link New account.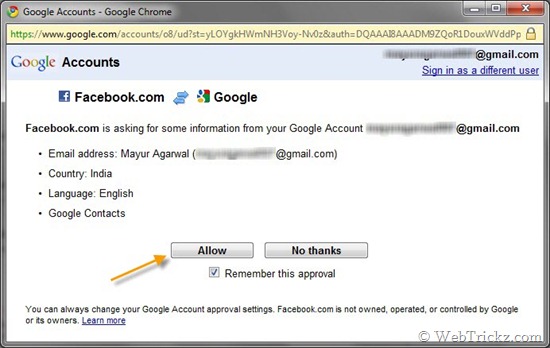 Click Allow and your Google, Yahoo, etc. accounts will now be linked with Facebook.

You can also remove any of the linked account anytime, if needed by simply clicking Remove.
This is a useful feature introduced by Facebook as it will allow users to login easily if they are logged in to any of the linked services or accounts.