The era of USB 3.0 aka SuperSpeed USB has started to begin as leading manufacturers are now producing motherboards & devices with support for the latest USB 3.0 technology.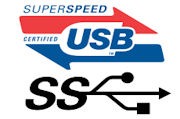 Features of USB 3.0 (SuperSpeed) –
Aims to Offer a data transfer rate of 5GB/s which is 10x faster than Hi-Speed (USB 2.0)
Backward compatibility with USB 2.0 devices and computers.
Delivers 900 mA of power per USB port, an 80% increase over USB 2.0 which only provides 500mA.
New connectors and cables for higher-speed data transfer.
Improved Power Efficiency. No device polling and lower active and idle power requirements.
Though one can easily connect a USB 3.0 cable to a computer supporting USB 2.0 ports, the results won't be pleasing, because the bandwidth would not be the same as offered by USB 3.0. So, you must use a compatible board and device enhanced with USB 3.0 to get the best performance. However, there is a way to connect USB 3.0 devices to non-compatible motherboards having USB 2.0 by adding some small hardware.
1. PCI Express USB 3.0 Expansion Card for Desktops
USB 3.0 Expansion Card is the best choice for users who don't want to upgrade their entire computer system for the sole purpose of adding USB 3.0 functionality.
Transcend has launched a USB 3.0 Expansion Card which can be easily installed on PCI Express 2.0 single lane and enables users to connect USB 3.0-compatible peripherals to their desktop PC.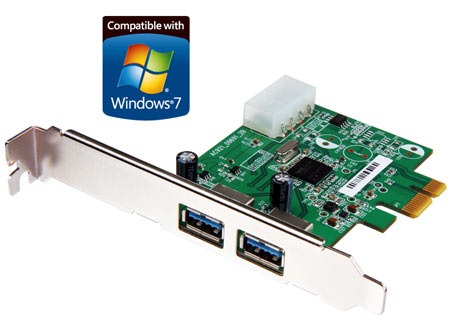 The Card is equipped with two external USB ports that fully support the new USB 3.0 standard with a connection bandwidth of up to 5Gb/s, which is ten times faster than USB 2.0 specifications. It supplies 900mA of power per USB port, allowing about 80% more power to be available for connected devices. This means that power-hungry devices will operate with increased stability, and battery-powered devices will be able to charge more quickly. The PDU3 USB 3.0 Expansion Card is fully compatible with Windows 7 and is backed by Transcend`s 2-year warranty.
2. USB 3.0 ExpressCard 34 for Laptops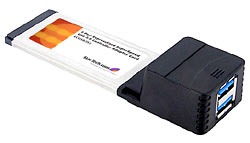 The USB 3.0 ExpressCard can be used on laptops with a 34mm express card slot. The card gives 2 USB 3.0 slots with a transfer speed of up to 5Gbit/s.
This way you can easily use new USB 3.0 devices like Flash drives, External HDD, SSDs on your old computer system and save a good amount of money. 😀