How to publish RSS feeds to Twitter with FeedBurner
Previously, I used TwitterFeed to publish WebTrickz RSS feed to my twitter account automatically. But now you don't need to use any third party service for this task as Google Feedburner has added the option to tweet out your RSS feeds.

To use this service, simply log in to your Feedburner account. Choose the feed, open Publicize tab > Socialize and add your twitter account to it. Set your preferred options and Activate the service from bottom of that page.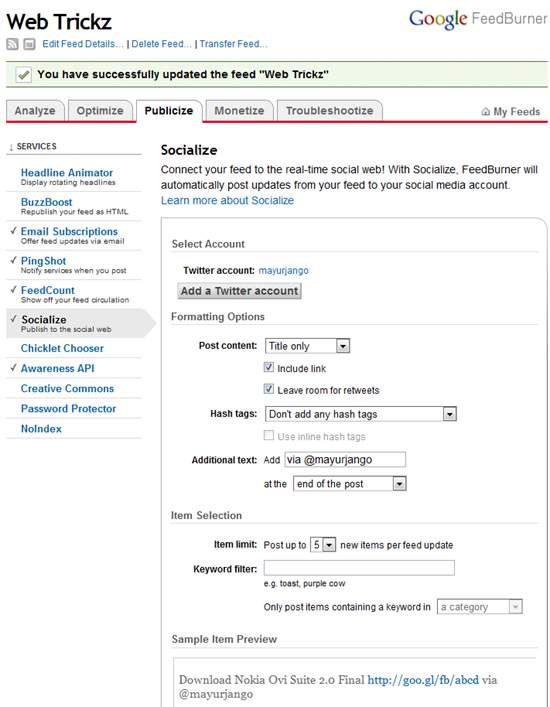 The web link will be shortened using Google URL Shortener, goo.gl