ICQ is an IM client that allows you to connect, chat and share content with family and friends all over the world. The app integrates various ads & banners which can be irritating for some users. Below is an easy way to get rid of them.
ICQ-Banner-Remover is a tiny utility which frees your ICQ from advertisement and other annoying objects in the contact list and the chat window. This provides more space and clarity while chatting.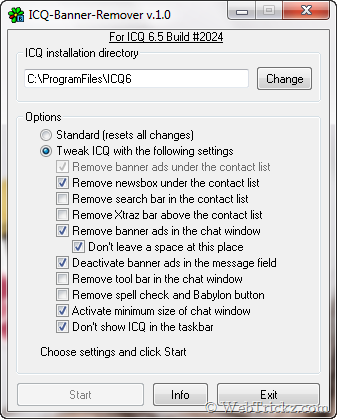 The ICQ startup popup will not be disabled, you can do that manually in ICQ's options.
Note – The app asks to install Search Anonymizer & Kikin which you can ignore during installation. Please take care of choosing the right Banner-Remover for your ICQ version.