HTC Desire HD was announced back in mid-September along with HTC Desire Z. The HTC Desire HD is available in some regions and will soon be officially available in India. If you are worried about How to remove/replace the battery of Desire HD, then check our tip below.
Removing Desire HD Battery – There are two back panels on the HTC Desire HD, the right side one holds the battery pack whereas the bottom panel has the SIM card and microSD memory card slot enclosed.
To remove the back panel that conceals the battery, please turn off the phone and turn its face down. On the right side of the handset pull the notch upwards on the panel with slight pressure. Tilt the phone to slide the battery off to the right.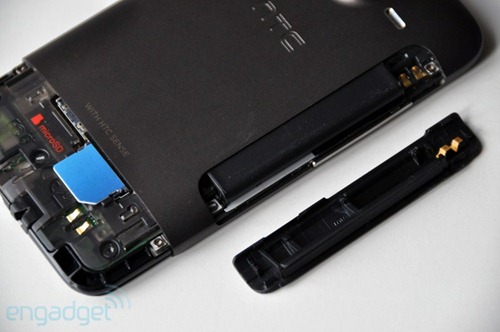 Watch the video below to see the battery removal process in action:
Image credits: Engadget | Video by paladigaris.biz