How to Remove Shortcut Arrow in Windows 7
In Windows, there is an arrow overlay on the shortcuts of different programs shown on desktop. If you want to make your shortcuts look cleaner, then you can remove this arrow easily.


Vista Shortcut Overlay Manager aka FxVisor lets you easily remove the arrows from shortcut icons. It is made for Vista but it works fine for Windows 7 too. It can let you choose and show custom overlay icons and also remove shortcut extension.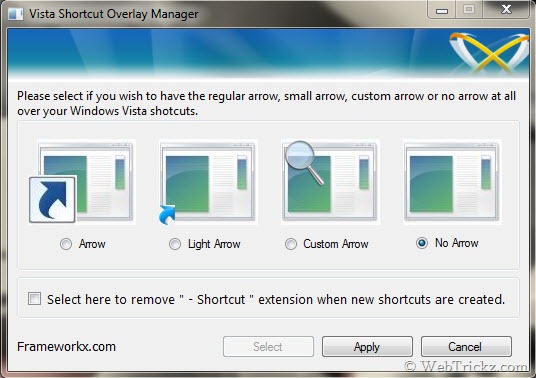 Download FxVisor  [Supports Windows Vista & Windows 7]