How to Request invite for Facebook Email/Social Messaging
Facebook has just announced their new messaging service, dubbed as 'Facebook Social Messaging' and currently invitation based only. So, if you want to try out new Facebook Email service, then you must request an invitation at Facebook.
The 3 major features of Facebook's so called new messaging service are: Social Inbox, Seamless Messaging, Conversation History.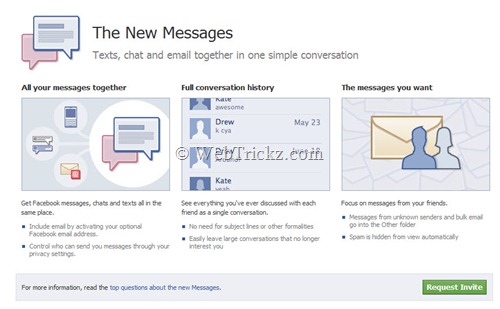 Request for Facebook Mail/Messaging Invite now!
Note: Don't open any unknown notification because there might be scams running soon.
via [Techie Buzz]