If you're using any custom theme on Chrome browser and want to remove or revert to the default skin of Google Chrome, then see below how to do this easily.
To Restore Default theme in Chrome, click the Tools menu and select Options.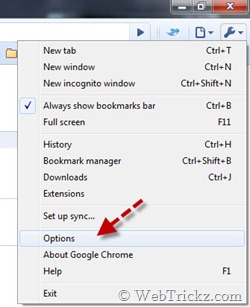 Open the 'Personal Stuff' tab and click the "Reset to default theme" button displayed at the bottom of the window. You'll instantly see the default look of chrome.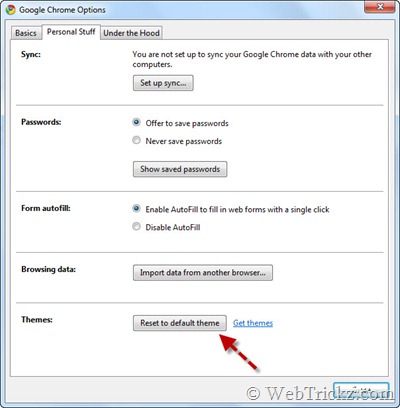 This is pretty easy but many people don't know the right way to it. 😉