HTC One X is the first Android smartphone to feature a quad-core processor. Besides that, it comes with the latest Android 4.0 Ice cream sandwich, 4.7" HD display, 1GB of RAM, 8-megapixel camera, Full HD video recording, an authentic sound with Beats Audio, and much more. Here's a piece of good news for HTC One X owners, the LTE version of the device has got 1-Click Root thus offering a feasible root solution for AT&T, Rogers HTC One X.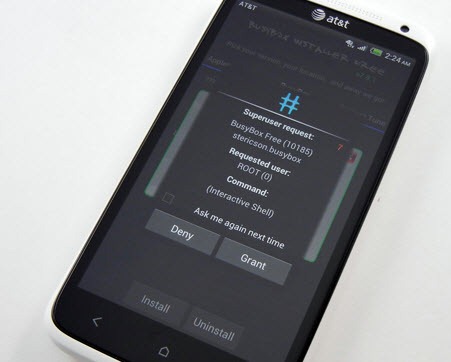 Credit goes to XDA Developers member kennethpenn, who has managed to provide a simple and 1-click root method for HTC One X. This will root your One X, install Busybox, and install the SuperSU application for rights management. It won't unlock the device bootloader. Carefully follow the below instructions to proceed with rooting –
1. Download and install the HTC mobile phone drivers on your Windows system.
2. Download the root.zip file.
3. Then Extract root.zip into a directory on your computer.
4. Plug your HTC One X into your computer via USB. It's recommended to plug your device's USB cable into the back of your computer if using a desktop PC.
5. Enable USB Debugging on your HTC One X. This can be done from Settings > Developer Options > check USB debugging option.
6. Double click root.bat to run the script. (On Windows)
Linux users: double click root-linux.sh.
Mac users: double click root-mac.sh.
7. That's it. Your device will reboot a number of times and then it should eventually have full root access. Enjoy!
Check the official thread at XDA for more info.