How to Run iPhone apps in full screen on iPad

FullForce is an free app for iPad developed by Ryan Petrich, which allows users to Run iPhone & iPod Touch apps in fullscreen on iPad. The iPhone apps will look good and appear in full screen mode without any pixilation.
Requirements – You need to have a jailbreaked iPad with Cydia installed on it. See: (How to Jailbreak iPad Wi-Fi & iPad 3G using Spirit). To install FullForce, open Cydia, tap its search tab and search for fullforce. After installing open Settings app > FullForce, Turn On button next to apps which you want to view in full screen/iPad resolution.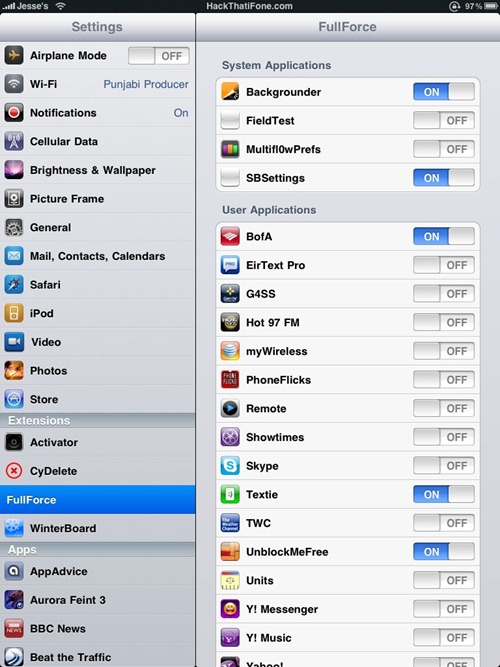 Though all apps will not give an amazing look but apps like Facebook and Tweetie works great in full screen using this app.
via  [ihackthatifone]