How to Take Screenshots on Samsung Galaxy Tab
Taking screenshots on the Samsung Galaxy Tab is really easy unlike on other Android devices. To capture screenshots on Galaxy Tab, you neither need to root the device, install any app nor go through the uneasy process of Android SDK.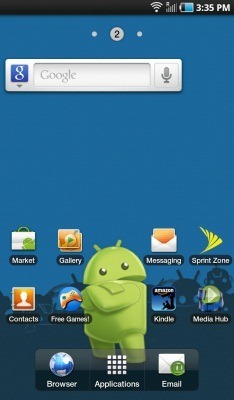 To Take screenshots, just open the window of which you want to take the screenshot. Now press the Back button and the Power button (located on right side) at the same time on your Tab. You will hear a camera clicking sound and the screenshots will be saved in a folder named 'ScreenCapture' on the microSD card.
I wish the similar process was also available for other Android based smartphones. [via]