How to Take Screenshots on Samsung Wave S8500
The Samsung Wave is the first smartphone based on bada OS. The Wave S8500 delivers an unrivalled screen experience through its 3.3" Super AMOLED display, 1GHz processor which offers best performance, Advanced touch Wiz 3.0 UI, Wi-Fi, GPS, 5.0 megapixel camera with Autofocus and LED Flash, Playing/Recording HD video (720p) and more..
Here is a quick tip – Capturing screenshots on Samsung Wave
1. Open any app or window on your phone which you want to capture.
2. To Screen Capture – Hold the 'Home' button and instantly press the 'Lock key'  (located on right side) of your phone.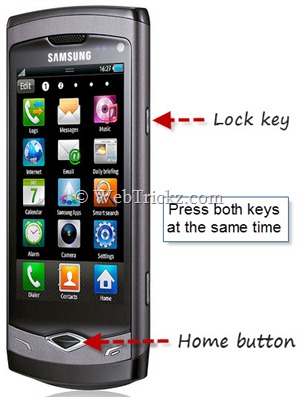 3. You'll then see a message "Screen captured. Saved as image file" on your screen.
4. Go to My Files > Images to see the saved screenshots.
Hope you find this tip easy and useful. 😀