HTCSense.com, new online service by HTC which was previously not available publicly has now open its doors and is allowing users to create an account at HTCSense.com. This service lets users backup their HTC device data (contacts, messages, etc.) manage and customize it easily over the cloud. If you can't find your phone, then you can ring it loudly, locate it on map, lock it and erase all the personal data if the device gets lost.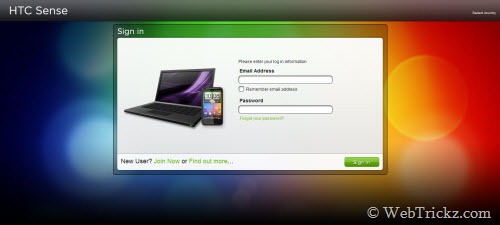 According to HTC,
With the new HTCSense.com service, people can simply manage their mobile phone experience from their HTC phone or personal computer. For example, people can easily locate a missing phone by triggering the handset to ring loudly, even if it is set to silent, or to flag its location on a map. If the phone's been lost or stolen, users can remotely lock the phone, forward calls and texts to another phone, send a message to the phone to arrange its return or even remotely wipe all personal data from it. HTCSense.com makes it easy to setup a new HTC phone or access archived mobile content such as contacts, text messages and call history from a PC browser. People can also customize their phones with exclusive HTC content like wallpapers, HTC scenes, sounds or plug-ins.
HTCSense.com fully supports the new phones, HTC Desire HD and HTC Desire Z.
See what you can do with HTCSense.com [Overview]