ImageMaster is a .Net C# application designed for reading and writing disc images or ISO files. It has an easy to use interface with a small setup. Using Image Master, you can easily open image files like .iso, .bin, .nrg, .mdf, .img and .cdi without burning them to CD/DVD.
It can Convert your Bin Image Files (.bin), Nero Image Files (.nrg), Alcohol Image Files (.mdf), CloneCd Image Files (.img), DiscJuggler Image Files (.cdi) to iso images. It's 100% Free.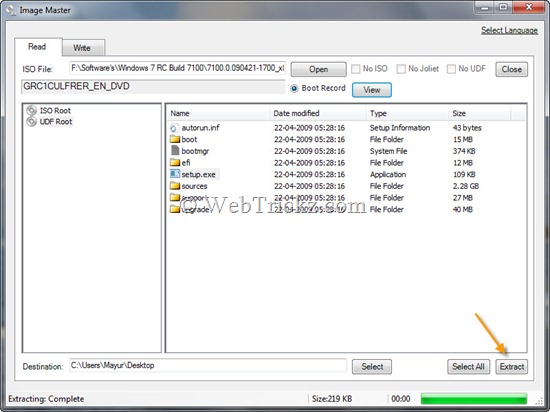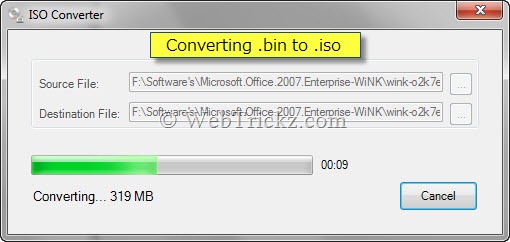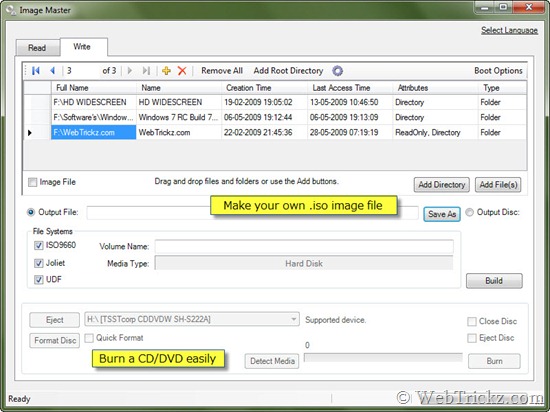 Key features of "Image Master":
Read the contents of image files before burning them to disc.
Extract the contents of image files without burning them to disc.
Burn an image file to disc.
Create an .iso image by adding required files and/or folders.
Supports multi-session burning.
Create image files for archiving.
It supports many languages: English, French, Dutch, Chinese (Simplified), German, Italian, Japanese, Korean, Polish, Portuguese, Russian, Spanish.
Download Image Master   [1.06 MB]