ImageOptim is a free utility for Mac OS X which makes the optimization of PNG and JPEG images very simple using a front-end (GUI) set of tools. It's an excellent tool for publishing images on the web (easily shrinks images, Saved for Web, reduces size).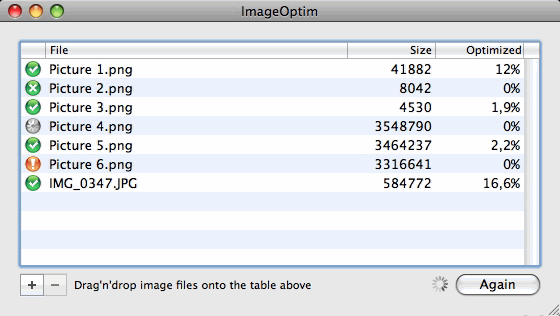 It makes files smaller (in terms of disk space) by finding optimal compression parameters and by removing unnecessary information, like file comments, EXIF tags, and color profiles.
You just need to drag 'n' drop your images. There are various options that can be set in the preferences section. ImageOptim uses: AdvPNG, OptiPNG, PngCrush, JpegOptim, jpegtran and optionally PNGOUT.
Download ImageOptim for MAC