Yesterday, the opening ceremony of world's tallest building Burj Khalifa (formerly known as Burj Dubai) took place with a big bang.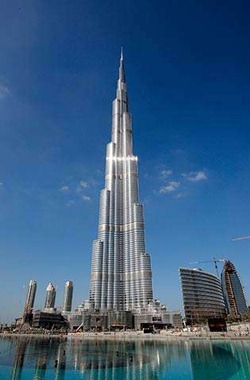 Burj Khalifa located in Dubai, United Arab Emirates, is the tallest man-made structure or skyscraper ever built, with height of 828 metres (2,717 ft) having 160 storeys. Its construction began on 21 September 2004 and the building officially opened on 4 January 2010. The total budget for the Burj Khalifa project is about US$1.5 billion; and for the entire new "Downtown Dubai", US$20 billion.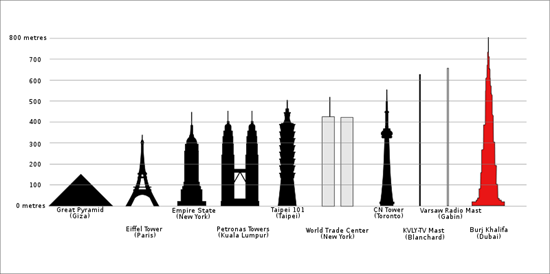 The tower is designed by Skidmore, Owings and Merrill, which also designed the Willis Tower in Chicago, Illinois and 1 World Trade Center in New York City, among numerous other famous high-rises.
Watch the Inauguration ceremony video of Burj Khalifa below:
Fireworks & Lighting Pictures of Burj Khalifa Opening ceremony –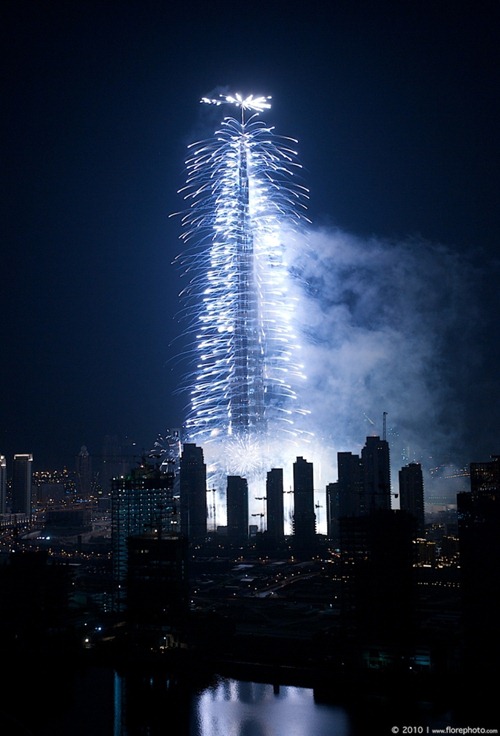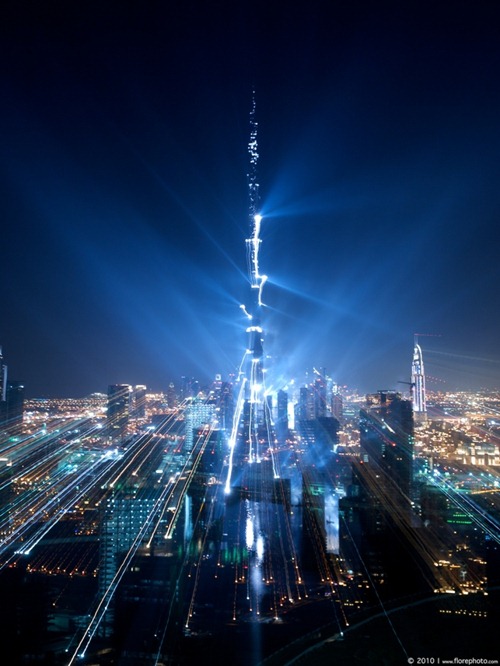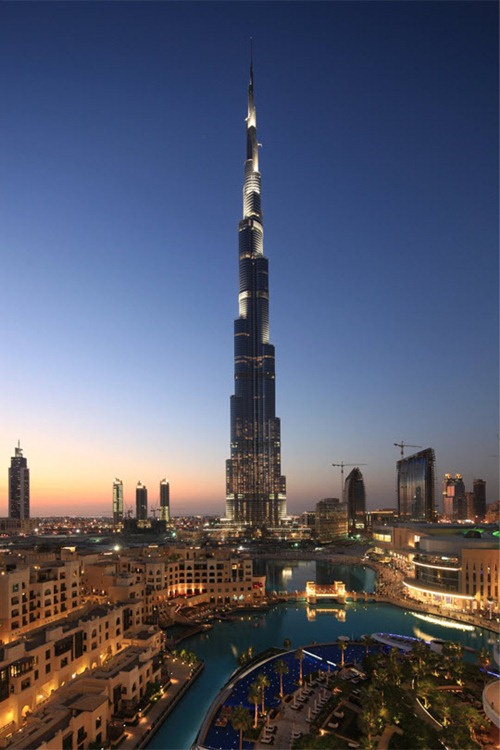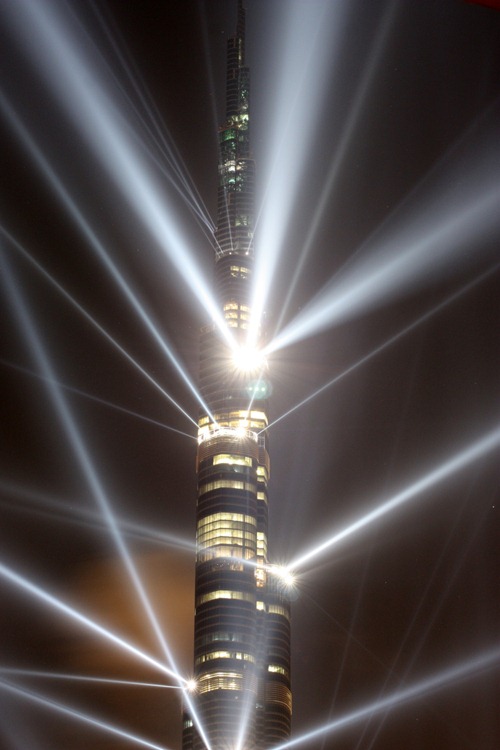 Other Pictures –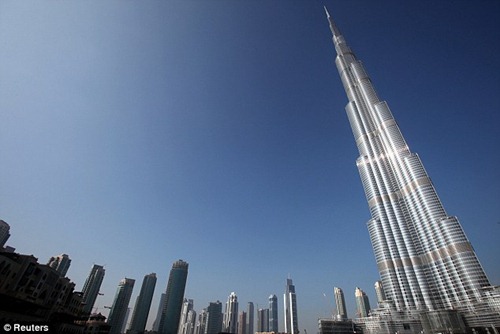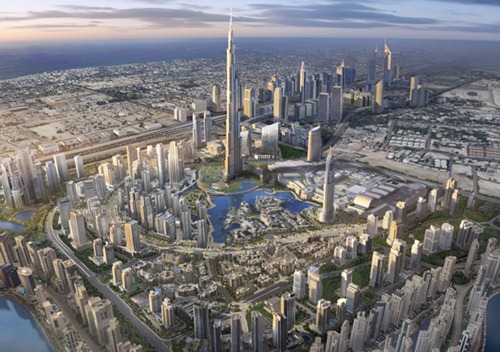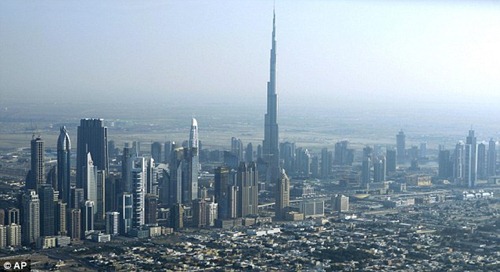 I wonder what an incredible creativity and workout has been done by all the builders, designers and workers in accomplishment of this great project. Congrats to them! 😀