The Indian Rupee has finally got its official symbol, thus giving Rupee a distinct identity and international recognition. Currently, Indian Rupee is abbreviated as Re, Rs or INR.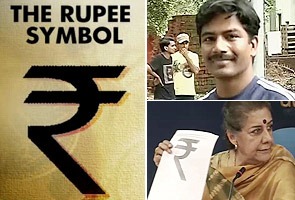 The Rupee symbol is inspired from the Devanagari 'Ra' and the Roman capital 'R' which depicts the culture and ethos of India. The design by IIT post-graduate D Udaya Kumar is chosen as final from among five shortlisted symbols.
News References:
Do share your views about the rupee symbol.