Install portable apps to your USB drive using CodySafe
CodySafe is a free and simple tool which turns your portable drive from a simple data carrier to a computer-on-stick. It helps to carry your essential programs on (USB flash drive, iPod, portable hard drive, etc) with you, manage them, launch them on any PC, and leave no footprint behind.
CodySafe is a portable drive management utility that allows convenient and user-friendly way to launch and manage your portable apps and documents easily.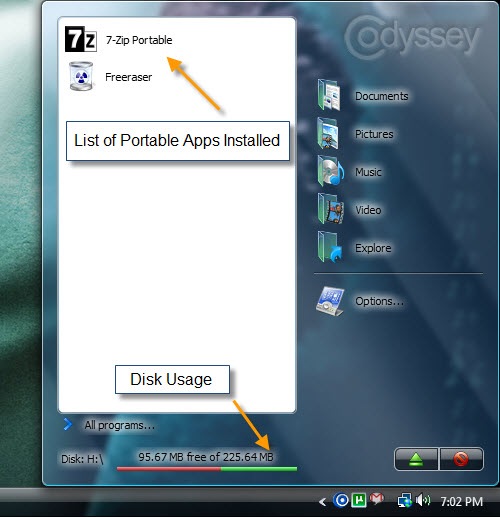 With CodySafe you can:
Add and remove portable applications
Manage Auto-Run applications feature
Keep your drive in top operational shape with Drive Doctor
Manage documents and pictures, music and video on your removable media
Always know the amount of used and free space of your portable drive
Find-if-Lost – to create a file with your contact details, to help one to contact you if he finds your drive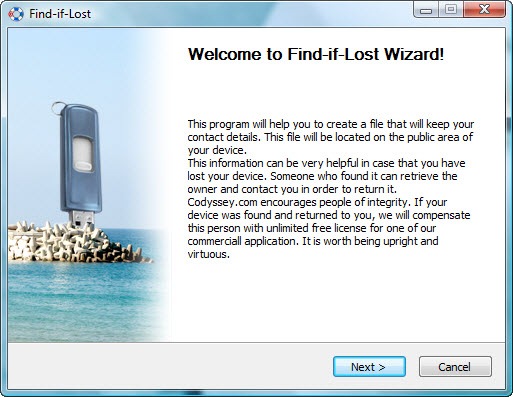 You can download and install portable applications from Codyssey, PortableApps.com or portablefreeware.com, which will work in full compliance with CodySafe-enabled drive.
Uninstall (remove) CodySafe – In order to remove CodySafe from your removable drive simply delete the following files and folders:
X:\CodySafe (folder)
X:\autorun.inf
X:\StartCodySafe.exe
Do replace X: with actual drive letter of your removable device.
Download Cody Safe Free  (1.66 MB)